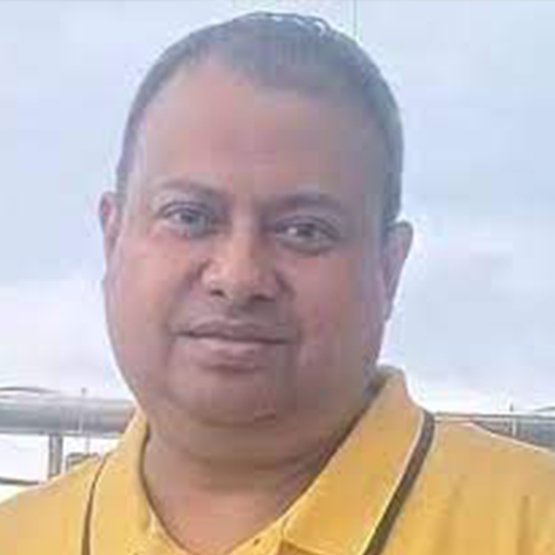 Parthiv Dhar
Parthiv Dhar is a typical 70's edition from Shillong , brought up in Guwahati. He is an alumni of KV , Khanapara, Guwahati and VRCE Nagpur (renamed VNIT). After successful stints with a couple of MNC's, he shifted to Indian Oil in 1999 and since then has gained appreciable experience in supply chain management, operations, sales and infrastructure development . He is also a Certified Petroleum Manager.
One of his biggest professional achievements was his inspiring leadership in ensuring uninterrupted supplies of LPG to households in Assam 24×7 during the first phase of COVID 19, earning accolades all round.
When he is not listening to Kishore Kumar, he researches on Netaji Subhas Chandra Bose and plans to bring out the real contribution of India's liberator in India's fight for independence through his proposed book for children. His blogs on Netaji are amongst the popular once read in India
Kishore Kumar-The Ultimate Biography is his first book partnered with close friend Anirudha Bhattacharjee.
Venue Details
GET DIRECTIONS TO
THE VENUE
Venue
Audrey House, Ranchi
How to get there
Click here
Sponsors
FAQs
CAN ANYONE ATTEND THE EVENT?
Yes. All are welcome. However, no mask, no entry.
IS THERE ANY ENTRY FEE?
No. Entry is free.
WHAT TIME IS THE EVENT FROM?
11:00 a.m. onwards.
WHAT DATES WILL IT BE HELD ON?
December 10-11, 2022.
WHERE WILL IT BE HELD?
Audrey House, Kanke Road, Ranchi.
CAN WE GO TO MEET AND GREET THE AUTHOR?
Yes. Authors will be available to sign copies of their books. COVID protocols will need to be strictly followed.
CAN WE INTERVIEW AUTHORS COMING FOR JHARKHAND LITERARY MEET 2022? IF YES, WHO IS THE CONTACT PERSON?
Yes. Please get in touch with Eastmen Communications. The contact persons are Saibal Dutta on 9903999066 and Amlan Roy on 9830347635.
Can anyone attend the event?
Lorem, ipsum dolor sit amet consectetur adipisicing elit. Voluptatum quae officia adipisci veritatis officiis! Dolorem doloremque dolores, optio voluptatem assumenda suscipit, fugiat blanditiis quo commodi velit ipsa placeat accusantium, repellendus incidunt recusandae atque tenetur. Aliquam consequuntur in consequatur, error cum natus esse doloremque repellat placeat et doloribus qui minima voluptates.
INSTAGRAM
This error message is only visible to WordPress admins
Error: No connected account.
Please go to the Instagram Feed settings page to connect an account.
FACEBOOK