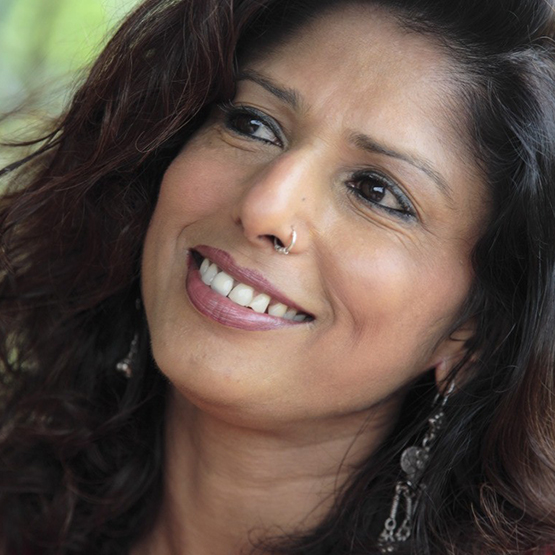 Rachana Yadav
Rachana Yadav belongs to a family where Indian Culture has always been patronized and promoted. She is the daughter of Smt Mannu Bhandari and Shri Rajendra Yadav , two of the most eminent names in the world of Hindi Literature. From them she imbibed a keen interest in art. Today, Rachana follows two full time paths. By profession she is a Kathak performer a choreographer and a teacher. She is actively performing and has presented her solo and group choreographic works in some of the major dance festivals in India as well as internationally. She is the Artistic Director of her institute in Gurugram by the name of 'The Rachana Yadav Kathak Studio', where more than 50 students are being trained at any given point and new choreographic work is always under progress.
In 2013, following the passing of her father Rajendra Yadav, celebrated Hindi author and editor, Rachana took over as the Publisher & Managing Director of Hans – the largest Hindi literary magazine in India, with a wide and diverse readership. Started by none other than the legendary Hindi author Premchand (1930), and revived by Rajendra Ji ( 1986), Hans is not a mere magazine but an institution which has defined the trends in the field of Hindi literature. Rachana strives to ensure a continuous publication of Hans, with the objective of heralding its leading position as well as increasing its reader base. And to ensure that the contribution of Hans continues to be as valuable and more in the field of Hindi literature.
With her classical dance training and a literary background, Rachana tends to marry these two at times. Her choreographies use contemporary literary themes which are projected through dance. She tends to use poetry by Famous Indian poets and also writes poetry for her choreographies . This has created a distinct identity for her work. It has been critically acclaimed and has got recognition for this exclusive niche that it enjoys now.