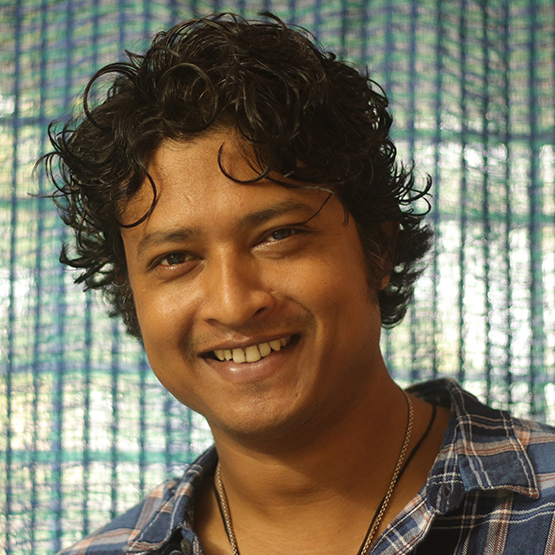 Niranjan Kujur
A Cinema Graduate from Satyajit Ray Film and Television Institute (SRFTI), Kolkata, Niranjan is a multi-lingual film director who has made films in Kudukh, Santhali, Bengali, Hindi and Mandarin Chinese.
His film EDPA KANA (GOING HOME) won the National Film Award for Best Audiography (Non-feature) in 2016, IDPA Award at Mumbai International Film Festival (MIFF) organised by Films Division, and Special Jury Mention at International Documentary and Short Film Festival of Kerala (IDSFFK) in 2015. The film also travelled to ISFVF held at Beijing Film Academy, China, the same year.
PAHADA and EDPA KANA are two of his films that were selected for the Indian Panorama (Non-feature) of the International Film Festival of India (IFFI) in its 44th and 47th editions, respectively. His Santhali Video on Adivasi women's plight in the adivasi society, DIBI DURGA, traveled to Bangladesh and Malaysia in 2019.
The Netflix series, JAMTARA, had him as a Line Producer for the Jamtara schedule. He has directed a number of digital ad films for brands like Dabur, ITC and Springfit, working with the production company ICE Media Lab and Analytics in 2021-22.
Amir, his International co-production with Haftix Films, was selected for the "Hub of Asia" section at the 39th Busan International Short Film Festival, South Korea, 2022. His latest directorial TEERE BENDHO NA.. (UNANCHORED) was selected in competition on the 14th IDSFFK, 2022. Niranjan has also completed serving as Assistant Professor (contractual) in Direction and Screenplay Writing department of SRFTI in September 2022.